AIR DUCT CLEANING COLUMBUS, CENTRAL OHIO
Looking For Vent / Air Duct Cleaning in Columbus, OH? ServiceMaster provides Commercial and Residential Air Duct Cleaning services in Columbus & Central Ohio. Certified technicians remove dust, dirt, mold, spores, microbes, and other particulates that build up over time in your HVAC system and air ducts. It is important to clean your air ducts every 2 years, and annually if pets are in the home or if you suffer from allergies. Regular cleaning of air ducts can potentially reduce your office or home energy costs.
Getting your air ducts cleaned also brings permanent relief or prevention from asthma, allergies, and the likes. Moreover, it helps you get rid of foul odor which keeps coming from the vents. Air Duct cleaning in Columbus is meant for keeping the air quality inside your house pure and clean.
Delivering a Higher Standard of Clean Get A Quote book online now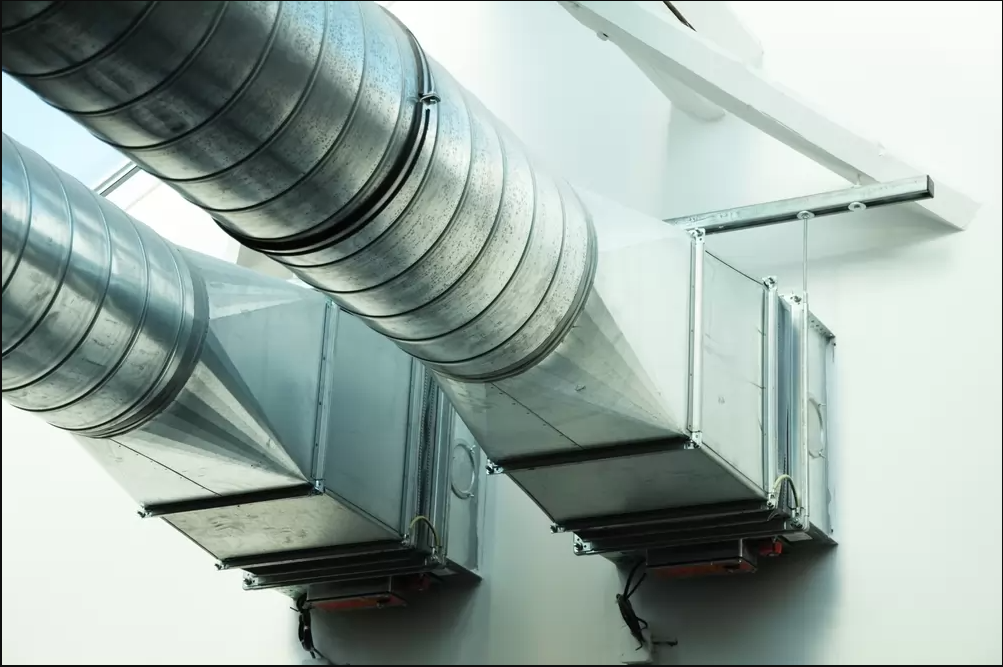 Why Is Air Duct Cleaning In Columbus, OH So Important?
Vents and ducts are most likely to experience the accumulation of lots of dust, dirt, and other sorts of airborne effluents. Hence, getting your air ducts cleaned at regular intervals is extremely crucial. Consistently doing so facilitates your routine environment with enhanced quality of air, thereby maintaining a healthy breathing aura around you always. Another reason why you should consider air duct cleaning in Columbus is to get the benefit of higher energy savings! Your air conditioning system will find it relatively easier to function when your air ducts and vents are devoid of any unwanted debris.
It is quite essential to comprehend the severity of living amidst a polluted environment. Once your air ducts get filled with dirt, dust, and other kinds of air contaminants, they inherit the ability to pollute your indoor space. Even the National Air Duct Cleaners Association (NADCA), the Air Conditioning Contractors of America (ACCA) and the US Environmental Protection Agency (EPA) vouch for thorough cleaning of your AC system in a timely manner in order to prevent repeated cycles of air contamination.
How Often Should You Get Your Ducts & Vents Cleaned?
It is imperative to note that in a span of every 3 to 5 years, you must consider getting your vents and air ducts cleaned. In household with pets or children, you should opt for duct cleaning in Columbus every year or two.
There are many other factors based on which such a decision should be made as to when you must get your air ducts cleaned. Thus, approaching us, the leading duct cleaners in Columbus, can help you avail professional assistance and guidance regarding the same.
What Can Service Master Do For You?
We are specialist duct cleaners in Columbus with industry-rich expertise when it comes to air duct and vent cleaning in Columbus for residential as well as commercial spaces.
You can expect us to eliminate dust, dirt, bacteria, mold, and other airborne pollutants which have formed or are likely to form inside your ducts over a period. We eradicate the contaminants right from the point of entry of air to its exit point, including the internal spaces like air handling units, fans, coils, mixing boxes, variable air volume boxes, heat exchanges, condensate drain pans, ductwork and all other kinds of components through which air can possibly enter.
Call us on 614.532.4829 for flawless air duct cleaning services in Columbus or email us to info@smcompleteservices.com to know more.